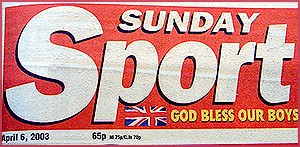 CURVY flasher Gina Lorenz was hauled up in court for this naked open-air pose - thanks to a group of party-pooper pensioners.
The grumpy grannies almost choked on their picnic as they spotted sexy Gina doing an X-rated two-girl porno shoot at a quiet Lancashire beauty spot. The 36C babe and another model called Emma were totally naked apart from
CHAINS
and
HANDCUFFS
, as the photographer Chris, happily snapped them for the adults-only "flashers" website -
www.flashing-girls.net
.
Gina, 22, and Emma, 20, performed explicit sex acts on each other and posed with their legs akimbo and neatly-trimmed BEAVERS on display. But the OAPs had been expecting to look at a beauty spot - not two beauties' bots - and they complained to police.
Chris and Gina soon found themselves locked up in cells at the police station. Lancaster magistrates also took a dim view of the porno pair and fined them £100 each after they admitted insulting behaviour.
Obscene
The photographer, Chris, 42, said: "They weren't obscene photos we were taking. I know what is obscene and this wasn't it. They were just naked women. "Or should I say, nearly naked women. In actual fact they were both wearing handcuffs so the pensioners obviously didn't see us that well."
The naughty knickerless nookie took place last September - near a stream called Nicky Nook, near the village of Scorton in the Forest of Bowland, one of the Queen's favourite retreats.
Chris said: "We were six miles from the nearest village in the middle of nowhere on a small road, not even a B road. We went down to the edge of the water and didn't think anyone could see, so the girls just STRIPPED off and got out the handcuffs and chains. I had them completely naked and in some of the pictures they were actually chained together. They did all sorts of poses, just about anything you can think of. In court they said it was hardcore porn, but I would say it was more top shelf stuff."
"It wasn't really what I would call hardcore, there were no men involved."
But the sight of Gina and Emma's FANNIES didn't go down well with the shocked grannies.
Chris added: "They never got near to us. They were having a picnic apparently. I didn't even see them but Gina saw their car in the distance."
But the open-minded babe, who is from Slovakia, carried on with the raunchy shoot regardless.
Arrested
One of the OAPs, later told cops: "It RUINED a perfect sunny afternoon."
"The two women were naked, laughing and GIGGLING. They only had make-up on."
Chris added: "A few days later we were arrested and taken off to the cells. All our computer equipment was confiscated and we lost a lot of money."
"It's TERRIBLE that this sort of thing can happen in this day and age. I would describe what we were doing as harmless fun."
"I mean, what's wrong with taking naked pictures of two girls frolicking around out in the English countryside?"
"The pensioners could have just driven off, they didn't have to stay and watch."
"We have done pictures like this all over the place. Gina has taken her clothes off in pubs in Blackpool. We've taken naked pictures in the amusement arcades or on the beach."
"It's ironic that when we do a shoot in the middle of nowhere we get done for it."